Best Gyms in Katy TX - Price Comparison
Katy has a wide variety of gyms to choose from — from small, intimate facilities to large, modern gyms, there's something for every fitness preference. The best gyms in Katy offer a variety of equipment, as well as sports facilities and group classes. As you decide where to get a membership, check out the Medi-Weightloss list of the top 10 gyms in Katy, TX.
Top 10 Best Gyms in Katy TX:
---
Katy Gym #1: CINCO fit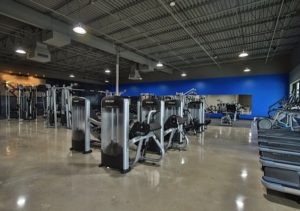 How much does CINCO Fit cost?
$44.99/mo (See below for more info)
Go to CincoFit Site
One of the best gyms in Katy, CINCO fit gets rave reviews. Members love the well-maintained equipment and the positive atmosphere, as well as the friendly, responsible owners. CINCO fit is open 24 hours a day; after business hours, simply use your key card to get in. In terms of facilities, CINCO fit keeps it simple. The cardio and weights areas are small and friendly, so they're less intimidating than big box gyms. Personal training and small group training are available to help you reach your fitness goals. Memberships to CINCO fit start at $44.99 per month for a single person, plus a $49 enrollment fee. There are also options for couples and families. CINCO fit offers both monthly and prepaid plans. Your membership allows you to use both the East and West locations. The East location sits along Cinco Ranch Boulevard, while the West location is just north of Cinco Ranch.
---
Katy Gym #2: Anytime Fitness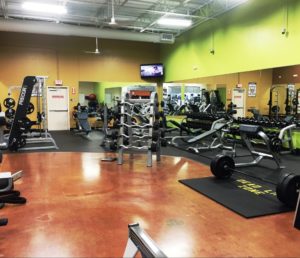 How much does Anytime Fitness cost
$39.99/mo (See below for more info)
Go to Anytime Fitness site
Anytime Fitness, which sits on Pin Oak Road, is one of Katy's larger gyms. One of the biggest advantages of this Anytime Fitness location is convenience — this location is open 24 hours a day, so you can workout whenever you have free time. During the day, staff members are on hand to answer questions and help you navigate the facility. In the evenings, members can access the gym using a key fob. The location is clean and friendly, and memberships start at $39.99 per month. For members who need guidance on their fitness journey, Anytime Fitness offers a selection of training options. Individual personal training sessions provide personalized routines, while group training classes allow you to workout with other members. If you're not sure where to start, the gym also offers fitness consultations. Inside the gym, you'll find a selection of cardio machines, including treadmills, elliptical cross-trainers, and spin bikes. In the weight room, there are free weights, as well as squat racks and plate-loaded machines. Anytime Fitness in Katy also offers a functional exercise section with battle ropes, plyometric boxes, jump ropes and more. After your workout, you can change in the men's and women's locker rooms.
---
Katy Gym #3: Planet Fitness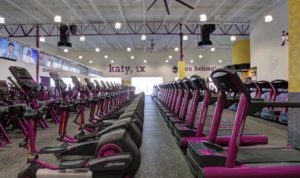 How much does Planet Fitness cost?
$10/mo (See below for more info)
Go to Planet Fitness site
If you're looking for a large, modern gym, Planet Fitness in Katy is an ideal choice. This facility features vaulted ceilings and bright colors, creating a cheerful atmosphere and a friendly place to work out. It sits just off Interstate 10, so it's easy to access before or after work. The club is open 24 hours a day, seven days per week, and it's known for its cleanliness and excellent maintenance. Inside Planet Fitness, you'll find a wide range of cardio equipment; whether you want to run on the treadmill or get a workout on the stepper, it's easy to find a free machine. There's also a large strength-training area with free weights and machines. If you want to relax after your workout, check out the onsite Black Card Spa. Here, you can enjoy hydro massages, tanning, and total body enhancements. Memberships to Planet Fitness in Katy start at $10 per month; if you want a contract-free option, you can pay as little as $15 per month. The Black Card membership, with its unlimited guest passes and spa access, is the highest-level option. Most membership types come with a startup fee of up to $39.
---
Katy Gym #4: Mark A. Chapman YMCA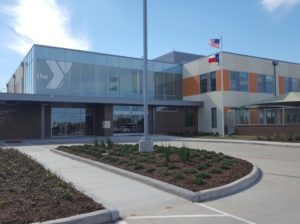 How much does the YMCA at Katy Main Street cost?
$62/mo (See below for more info)
Go to YMCA site
If you're looking for a friendly, welcoming atmosphere and a sense of community, the Mark A. Chapman YMCA at Katy Main Street is a great choice. This facility focuses on inclusivity, so you'll find something for the whole family. The YMCA offers adaptive programs, a family pool, childcare, and adult classes, in addition to a full gym and weight room. The YMCA specializes in group activities. Adults can choose from a variety of fitness classes or group training options, while kids can take swim lessons, learn martial arts, or join the swim team. Personal trainers are available to create tailored programs for your fitness goals. The facility also offers community health seminars and day camp during the summer. Individual memberships to the YMCA start at $62 per month for adults, $40 per month for people aged 18-29, and $29 for students. Family memberships start at $81 per month for one adult with kids, or $85 per month for two adults with kids. The YMCA does not charge a signup fee. It's important to note that the YMCA's hours are more limited than other gyms in the area; it's open until 10PM on weekdays and 7PM on weekends. The location, just off of Interstate 10, is easy to access from anywhere in town.
---
Katy Gym #5: BONA Fitness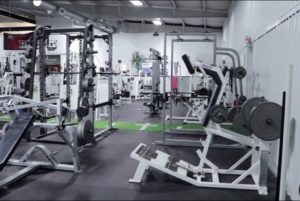 How much does BONA Fitness cost?
$35/mo (See below for more info)
Go to BONA Fitness site
When it comes to personalized service, it's hard to beat BONA Fitness. This medium-sized gym, which is located on 3rd Street, is packed with customizable fitness and nutrition options. When you join, you can sign up for personal training, nutrition counseling, boot camps, and weight loss guidance. All trainers are certified by NASM or AFFA. Members at BONA Fitness love the friendly staff, inclusive atmosphere, and ultra-clean facilities. The gym community is another big draw — the group fitness classes and training programs help build friendships. Memberships at BONA Fitness start at $35 per month. If you have a family member who wants to join, they can add on to your membership for $20 per month. Additional rates apply for personal training, group training, or sport-specific conditioning.
---
Katy Gym #6: Orangetheory Fitness
How much does Orangetheory Fitness cost?
$59/mo (See below for more info)
Go to Orangetheory site
If you're motivated by science-backed workouts and a high-tech environment, Orangetheory Fitness could be for you. This facility, which is located in Cinco Ranch, offers group workouts from early morning until late at night. As coaches lead your class through the workout, your Orangetheory heart rate monitor displays personalized results on the monitors around the room. That way, you can keep track of your performance. Orangetheory workouts change from day to day, but most include a mix of cardio, rowing, and strength work. Each session is 60 minutes long and includes a variety of intervals. The instructor does all of the planning, so you can simply show up and follow along. Orangetheory is one of the pricier gyms in Katy. For four classes per month, expect to pay $59 a month. The highest membership, which includes unlimited classes, is $160 per month. You must book classes in advance.
---
Katy Gym #7: Koko FitClub
How much does Koko FitClub cost?
$59/mo (See below for more info)
Go to Koko Fit Club site
If you don't feel comfortable at mainstream gyms, Koko FitClub might be the answer. This gym is designed specifically to be welcoming and personalized — that way, you can get an individualized workout that's right for your situation and fitness level. The secret is in the 3-step Koko Smartraining System. This system takes into account your fitness and your goals, and creates a customized workout. You can complete the workout using an app, or you can spring for one-on-one coaching. Most workouts include a combination of cardio and strength for a full-body experience. The workouts change every day, and you can monitor your progress online. Memberships to Koko start at $59 per month. Located just off of Grand Parkway near Grand Lakes, Koko FitClub is easily accessible from many areas in Katy.
---
Katy Gym #8: CrossFit Elevate
How much does CrossFit Elevate cost?
$159/mo (See below for more info)
Go to CrossFit Elevate site
CrossFit Elevate focuses on community-based fitness — each workout is done in a group, which helps members stay motivated and enthusiastic. The gym isn't a traditional cardio-and-strength setup; instead, it focuses on high-intensity strength work. Choose from CrossFit classes or bootcamp programs. If you have kids, they can join kid-specific CrossFit programs. Members at CrossFit Elevate love the knowledgeable coaches and friendly atmosphere. They also appreciate the onsite childcare and clean facilities. If you're just getting started with CrossFit, the staff offers a series of intro classes to teach you the basics of safe form. CrossFit Elevate is located in southeast Katy on Westheimer Parkway. You can choose from a variety of membership options, from an 8-class package for $159 per month to an unlimited class pass for $203 per month.
---
Katy Gym #9: Life Time Fitness
How much does Life Time Fitness cost?
$99/mo (See below for more info)
Go to Life Time site
Life Time Fitness is one of Katy's most luxurious places to work out. In fact, it's more of a health club than a simple gym — facilities include a basketball court, spa, and multiple pools. After your workout, head to the luxury locker rooms, which are equipped with bath products, hair dryers, and large towels. Alternatively, unwind in the whirlpool and sauna. There's even a salon and cafe onsite. The Life Time Fitness gym is spacious and well-equipped, with a wide selection of cardio equipment and weights. If you need assistance, you can sign up for training and cardio programs. Your membership also includes a wide variety of fitness classes; some boot camps and specialty sessions cost extra. The rates for Life Time Fitness are among the highest in Katy. Expect to pay at least $99 per month, or $25 for a day pass. Situated in the Cinco Ranch area of Katy, this gym is easily accessible from Grand Parkway.
---
Katy Gym #10: 24 Hour Fitness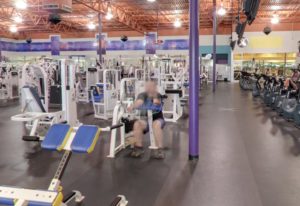 How much does 24 Hour Fitness cost?
$80/mo (See below for more info)
Go to 24 Hour site
If you live in eastern Katy or Mason Park, the 24 Hour Fitness on Mason Road is a convenient location. With a huge selection of cardio equipment and a lap pool, this facility is ideal for multisport athletes. Memberships also include access to a full schedule of fitness classes, as well as the onsite basketball court. The gym is slightly older than the others in Katy. Memberships to 24 Hour Fitness start at $56 for a week, or $80 for a single month. You can also buy three-month and one-year memberships for $174 and $415.
---
Whether you're new to exercising or an experienced athlete, Katy has a gym to suit your fitness needs. With so many places to work out, it's a breeze to find the best option for your goals.
Need help achieving your weight goals?
Contact one of our Katy weight loss experts at
Medi-Weightloss Katy